Catfish Tackle Gift Vouchers.

The perfect answer for that gift of specialist fishing tackle.

Available from £10.00 upwards

Please ring for further details.

01527 835534


Accessories include Swivels, Ceramic run rings, Bait shields, Rubber Beads, luminous Beads, Rig tubing, Rig Rattles, Rig foam, Baiting Needles, Bells, Tip Lights, Bite indicators, Rod Holders, Drift sacks, Stringers, Butt pads, Butt cups, Stiff hair rig gun & stiff hairs, Gloves, Isotopes, Snaplights, etc.


Hooks being one of the most over looked items these are serious hooks for serious fish. Catfish are extremely hard fighting fish and so require strong and practical hooks. Here we have sourced several different patterns and sizes to cover various methods of fishing.

We stock hooks from

CatMaster Tackle - Eagle Wave (Maruto), Livebait, Pellet, Circles & Trebles,

Double Eagle - Power-Haken Glow Hooks.

Black Cat- Power Catfish & Mega Catfish.

Jenzi - Super Strong, Big Fish, Single Trap, Saver Trap & Bowet.

Gold Label Tackle - Carp & Catfish Penetrator & Super Strong Penetrator.





Treble hooks are used in various parts of the world including Europe

very high resistance to opening

Perfect for Tropical fishing

An ideal lure replacement hook

Our Siluro Treble Hooks 4X & 6X which are made from Hi Carbon steel.

Short shank

Black Nickel coating

CatMaster Tackle, Gold Label Tackle

Leads include the following designs

Distance Leads
Dumpy Pear Leads.
Gripper Leads.
Square Leads.
Livebait Leads.
Inline Livebait Ball Leads
Livebait Net Leads.
Back Leads


Weights from 2oz to 11oz


New

CNC Moulds giving a cleaner finish to our leads

New designed Advanced Gripper Leads

3 times coated leads

We have managed to source some high quality PVA bags from a nominal 100mm x 130mm bag upto a Monster bag 200mm x 250mm able to accept 1 KILO of pellets/boilies.



Polystyrene Balls having an array of uses, such as buoyancy aids for live baits, worms, leeches and dead baits.



A hugely successful system of fishing that has accounted for countless numbers of large European catfish.



For simplicity and ease, you can use any of the ready made rigs.

For convenience,of the seasoned angler, But also ideal for the angler who "wants to put a rod out for Catfish"

These rigs are ideal for deadbaits, live-baiting, luncheon meat, liver, worms, leeches, pastes, boilies, squid etc. Guidance is given with each rig.

For convenience and to get you up to speed with Catfishing.

These kits and specialist rigs will give you the basics and information to get Catfishing quickly.

Also they ofer good quality equipment and information at the best price

We also can't recommend strongly enough you to use DVD's & Books to help with practical advise on rigs and approach.

With rigs from CatMaster Tackle,



Clonks are a well known attractor for catfish.

They have the ability of arousing the curiosity of catfish.

Mainly hand carved in wood but also available in Carbon fibre

They are also collected as fishing ornaments.

Accessories include a varity of Teasers which can be used on thier own or enhanced with worms, squid etc.

Also use livebait rigs near the surface where you are clonking.



Livebait nets for the retention of baits designed to keep your baits in peak condition & ready for use.



Catfish require landing nets that are long and narrow, with a good depth but with a fast flow mesh.

Suppling the biggest available on the market, having specially reinforced arms, custom aluminium spreader block, with a narrow angle for maximum length. Extra deep mesh to be able to hold net above big fish. Supplied with waterproof nylon bag and one piece strong handle. The 60 inch size is also suitable for big Pike and Eels.

These nets are designed so you dont have to move the net to the fish, leave the net still and draw the fish into it.

All replacement parts are built to the same high standard as the originals.





Catfish require large and long unhooking mats here we have those by CatMaster Tackle, & Black Cat.

These are proper sized mats.

Conserving the health of the Catfish that you catch.

These big mats suit the dimensions of Catfish and large Pike.

Catfish requrie weigh slings that are long and strong so as to accept their long bodies.

The weigh slings that we stock have been designed for the weighing of Catfish.




Stringers

Designed to safely retain larger catfish with maximum comfort for the catfish, allows the catfish to recover in the lake or river bed either overnight or for a short period of time whilst your arrange your photographic equipment.



We supply catfish rods from:-

CatMaster Tackle

Black Cat

NGT





There are various baits which can be used for Catfish with the most popular being Marine Halibut Pellets here we have sourced pellets from various companies like CatMaster Tackle & Simply Pellets. These are available either plain, drilled or as hair rig friendly as well as being glugged and flavoured.

We also supply baits from Simply Pellets, CatMaster Tackle, Black Cat,

Suppling various pellets and boilies/barrels.

With possibly the largest boilies around ranging form 20mm to 50mm.

Along with different oils,glugs and additives.

So just use your imagination there are a lot of combinations here. With limitless ways in how these can be utilised to your personal advantage.

The use of lures & spinners have been used for decades on the continent and are starting to be used here in the UK with great effect.

Black Cat: Silent Runner, Minnow, Mad Max, Detector Spoon, Jingler Spoon, Catfish Spoon, Clonk Teaser, & Clonk Rigs



Ideal lures for catching Perch for livebait

Stocking a range of insect repellants aimed primaraly at the MOSQUITO

Bug Ger Off is a South African company so should know a thing or two.

Repellents range from Candles, Soap, Gels, Oils, Sprays & Cremes.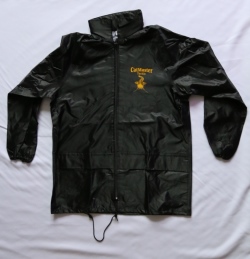 Covering an range of clothing from the CatMaster Tackle & Black Cat

T Shirts, Sweatshirts, Over Jackets & Over Trousers



Featuring work from

Chris Turnbull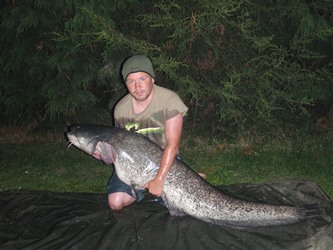 On our recent field testing where the venue used was Woodpecker Pool France Where Kath Griffiths, Rodney (Mouse) Blundall, Steve McNally & Ron Griffiths used various products from the CatMaster Tackle range of Marine Halibut pellets,d oils. Also used were Angling Technic's Microcat & Procat. to assist in a New lake Carp record and the first group of anglers to break the 2,000lb barrier in a week's fishing.



Various venues around the Uk where you the angler can search out that water which offers you the challenge in catching your first catfish or the oppertunity to fish new venues where new challenges araise for you to over come.

Here we have listed only a fraction of the waters open to us as catfish anglers in search of our quarry.
Those that we have are open to all by way of day tickets, we have not included waters that syndicate apart from the Catfish Conservation Groups water Adams Pool.

OAKWOOD PARK PREDATOR LAKES

LAKEMORE FISHERY

TODBER MANOR FISHERY

SHATTERFORD LAKES

ADAMS POOL


EXCLUSIVE ANGLING HOLIDAYS

FISHABIL

CATMASTER TOURS

GILLHAMS FISHING RESORTS THAILAND