Catfish Hooks


















CatMaster Tackle R.T. Pellet Hooks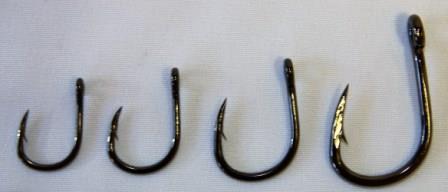 G.F.R. Boilie/Pellet Hooks
Constructed with heavy wire with an inline needlepoint and a fully closed ringed eye.

An extremly strong hook, which has landed catfish in excess of 208lb, Mekong Catfish to over 350lb & Araphima to 525lb

Short Shank

Platinum Black Plus finish.

De-magnatised

As used at Gillhams Fishing Resorts Thailand with the barbs crushed.